Comedy sketches looking/cooking blog with Marina Fedunkiv, the star of Comedy woman and russian series "Реальные пацаны". 
Format: Instagram series with 8 comedy sketches imitating cooking blog.
Main goal: show various ways of using salad dressing in home kitchen and promote new foodie culture among russian customers.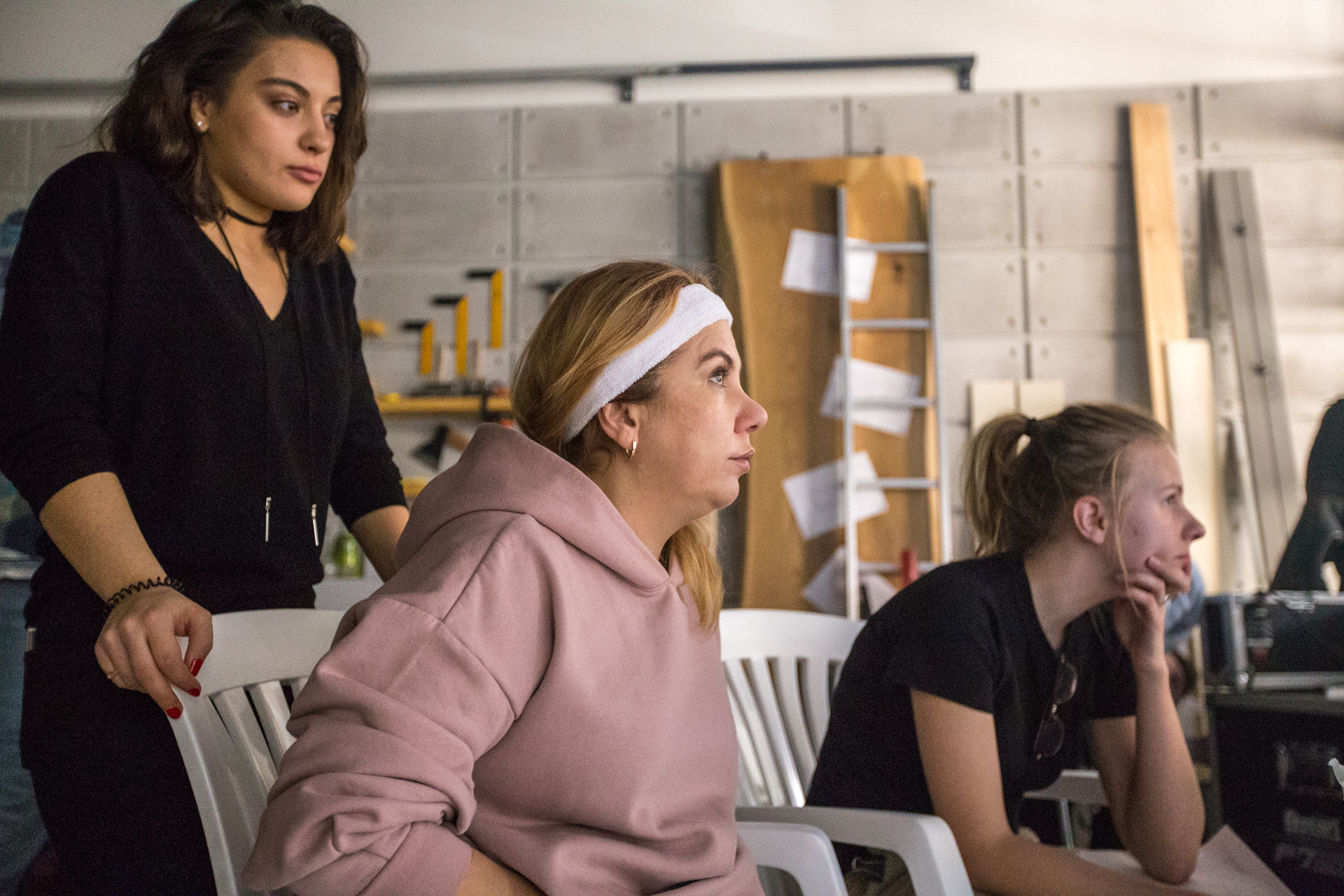 Drama: Salad dressings "I love cooking" inspire main character to cook creative, new, healthy dishes in european style. 
During the series Marina gets more and more excited about cooking. The dishes and ways to cook become more complicated. Her look changes, too. Regular jeans and sweatshirt turn into glorious dress, she uses more utencils and the kitchen changes, too.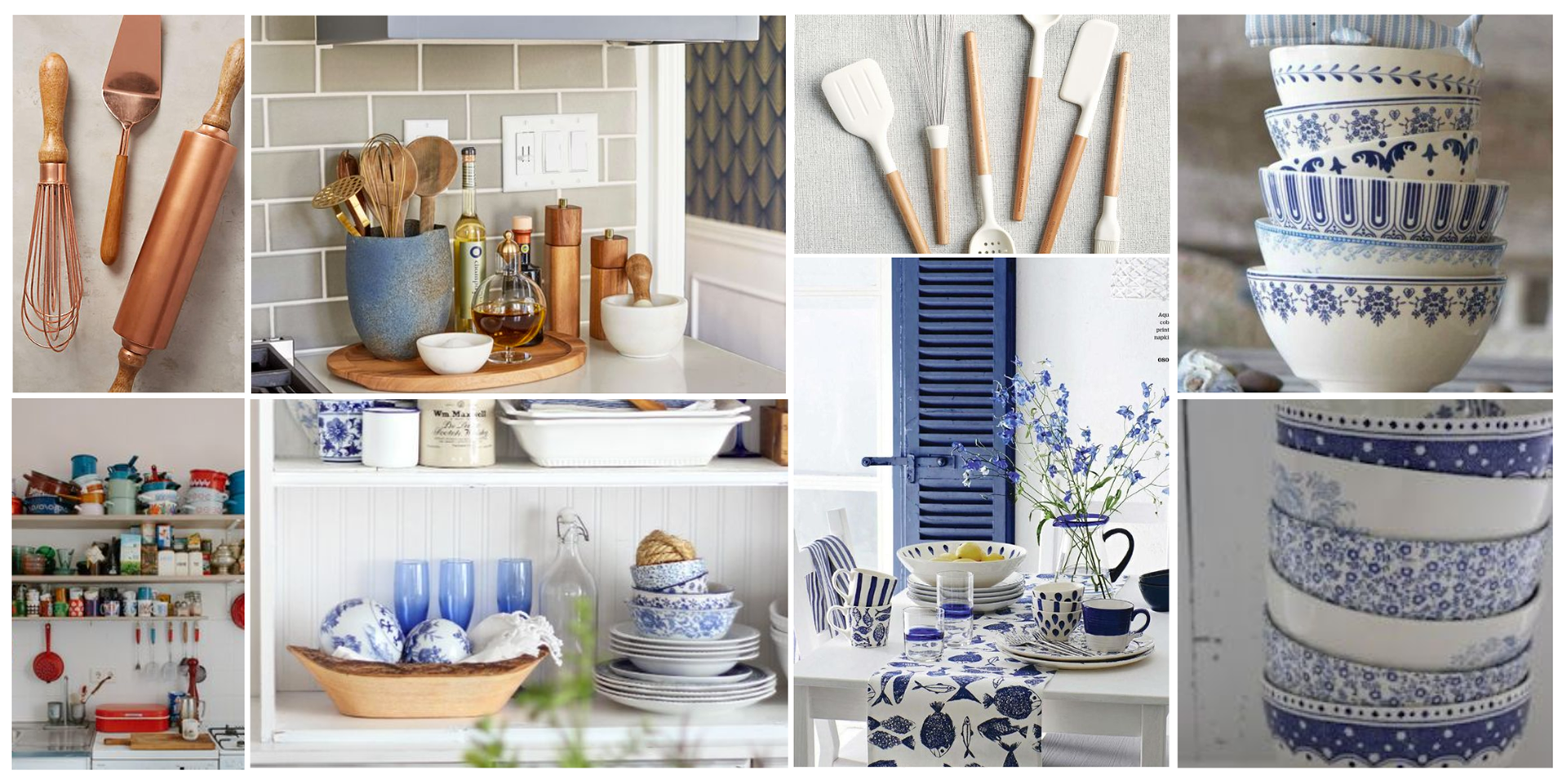 Example of props transformation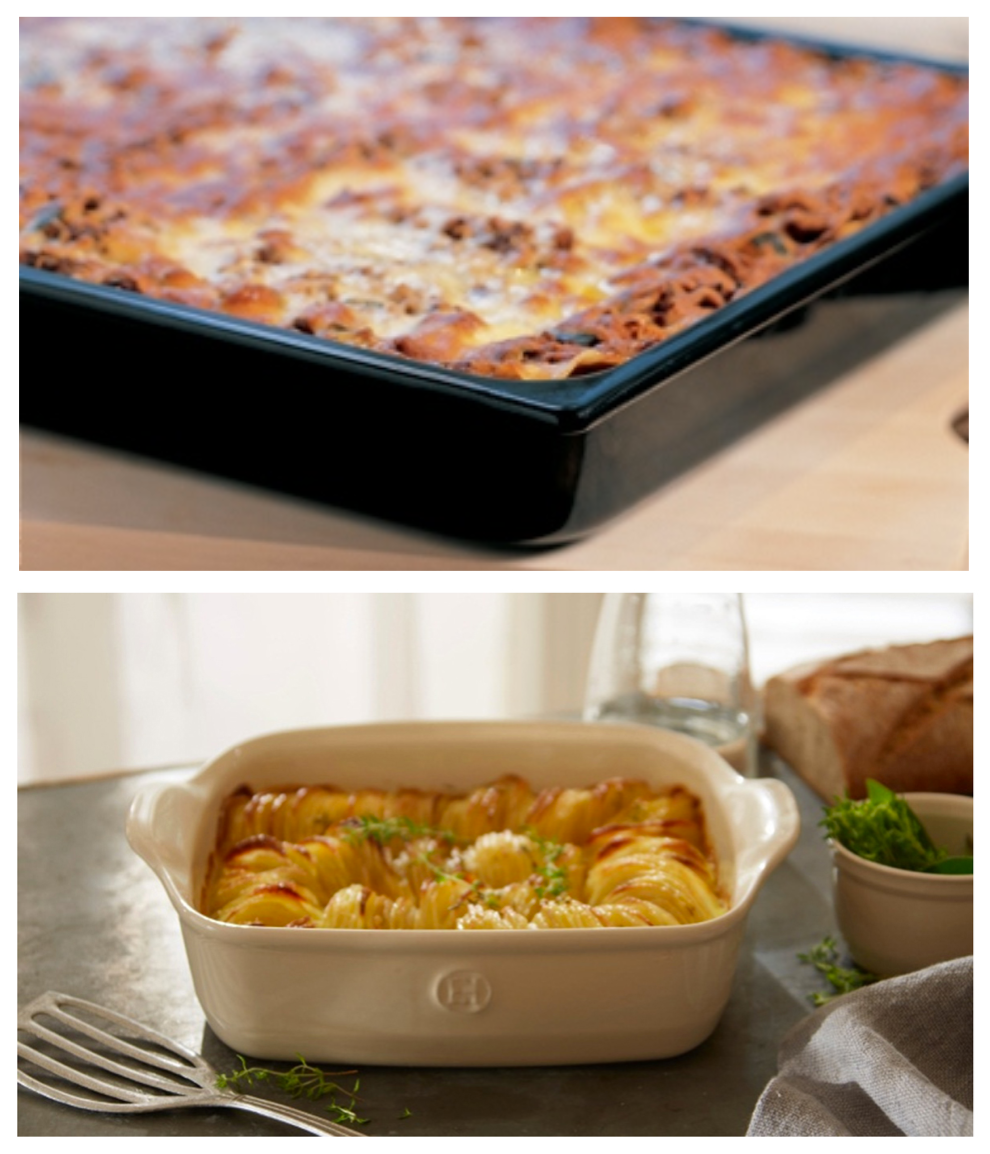 Each episode contains interaction with the product – the character reads the packaging, shakes, smells and tries. It doesn't directly make her cooking skills better. Instead, it moves her to cook and gives her new ideas. 
During the sketch she also communicates with the unseen cameraman. He becomes second character and partially moves the plot further.
I decided to stick with mocumentary jenre with its zoom-ins, camera movements and wide-angle lenses to emphasize the jokes and setting of scenes but to make food look good we did some tweaks. All close ups were shot with shallow depth of field and long lenses. I took my inspiration of such series and movies as Office, Newsroom, What we do in the shadows, and russian "Горько", "Самый лучший день" and "Реальные пацаны".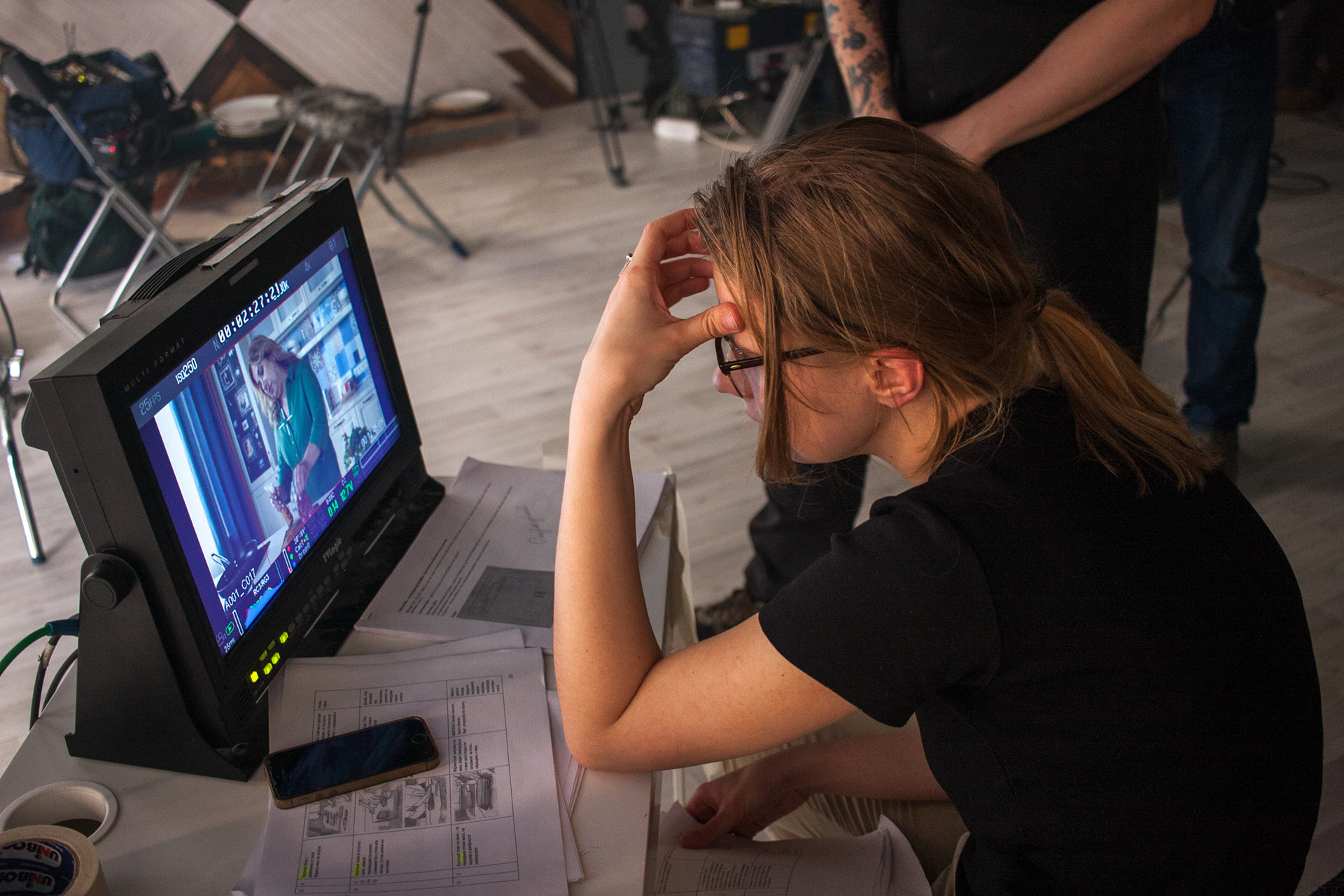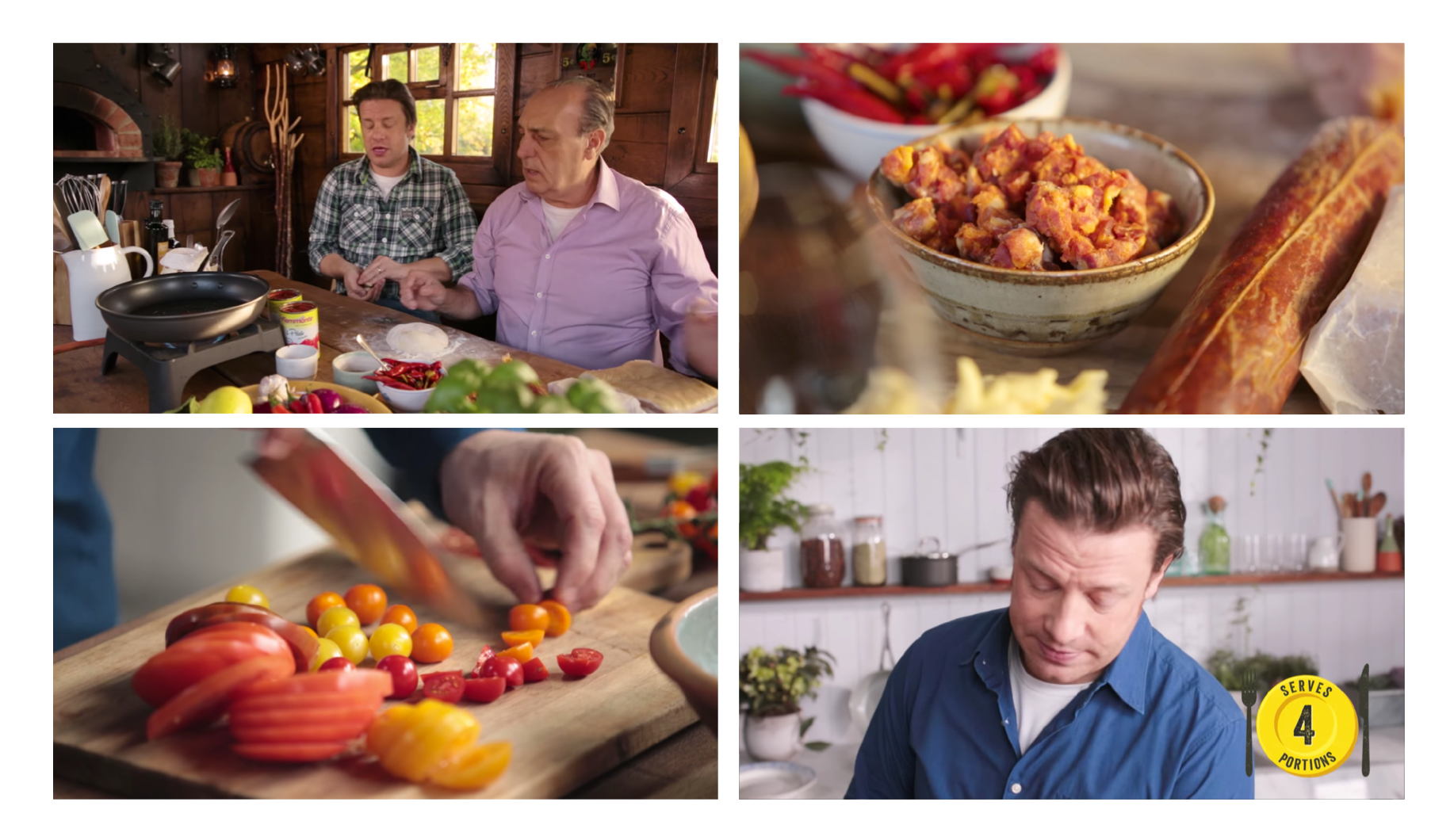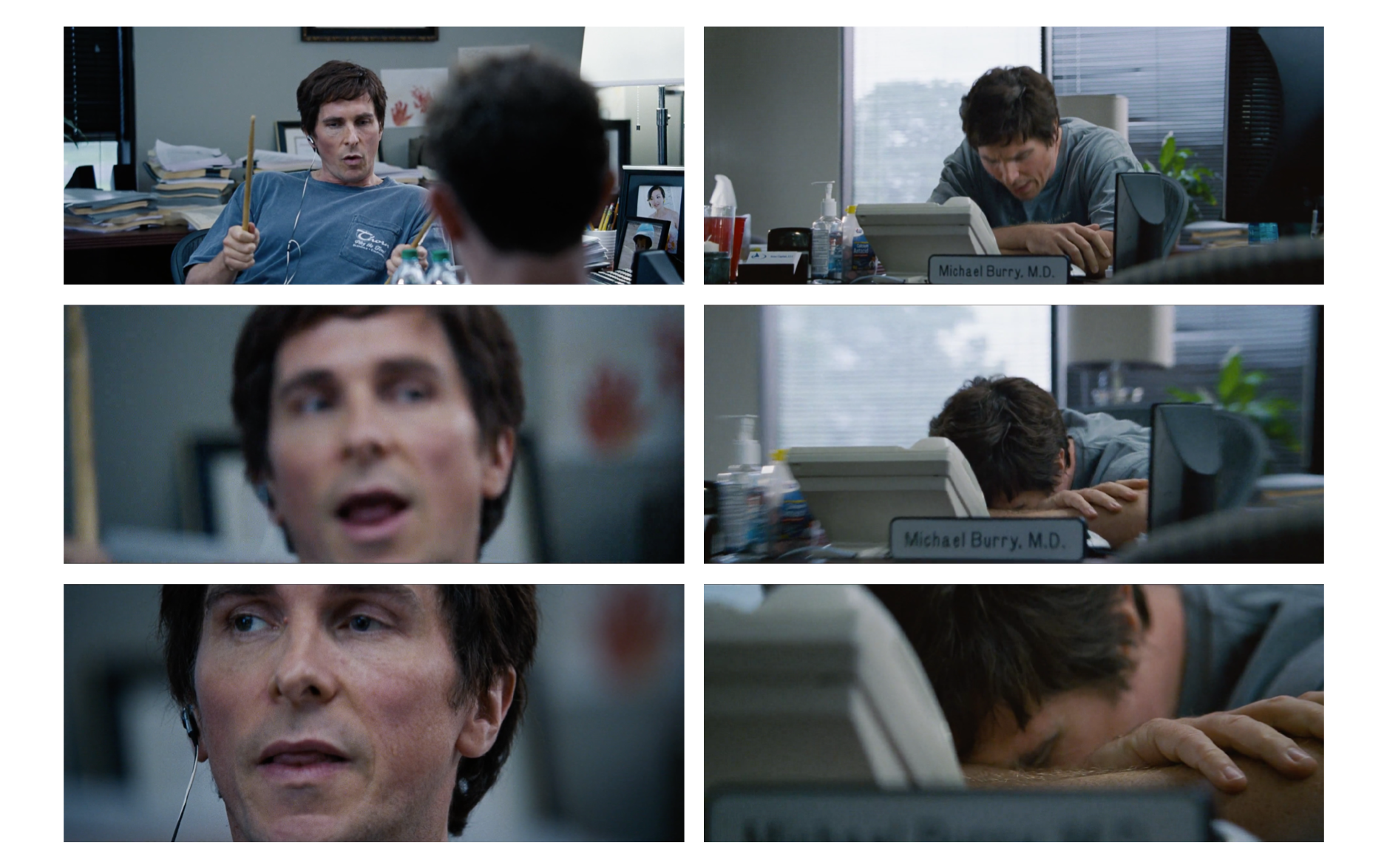 Having to shoot 8 1-minute episodes in two days each containing different dishes, looks and light was a tough goal.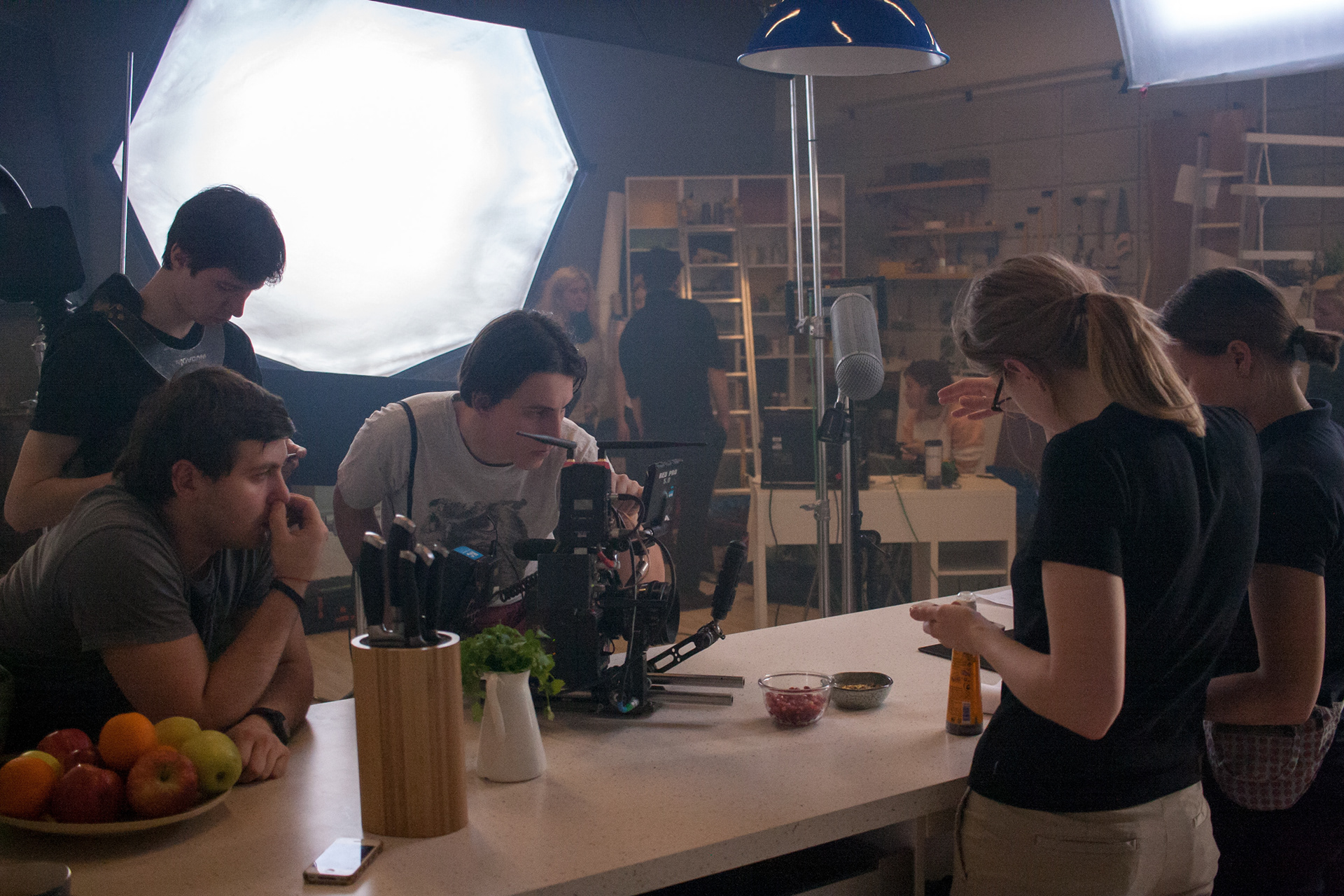 We decorated the studio kitchen to make it look more like home but made it in the brand colors, used practical lights and built a window. To make our shots more cinematic we used fog-machine.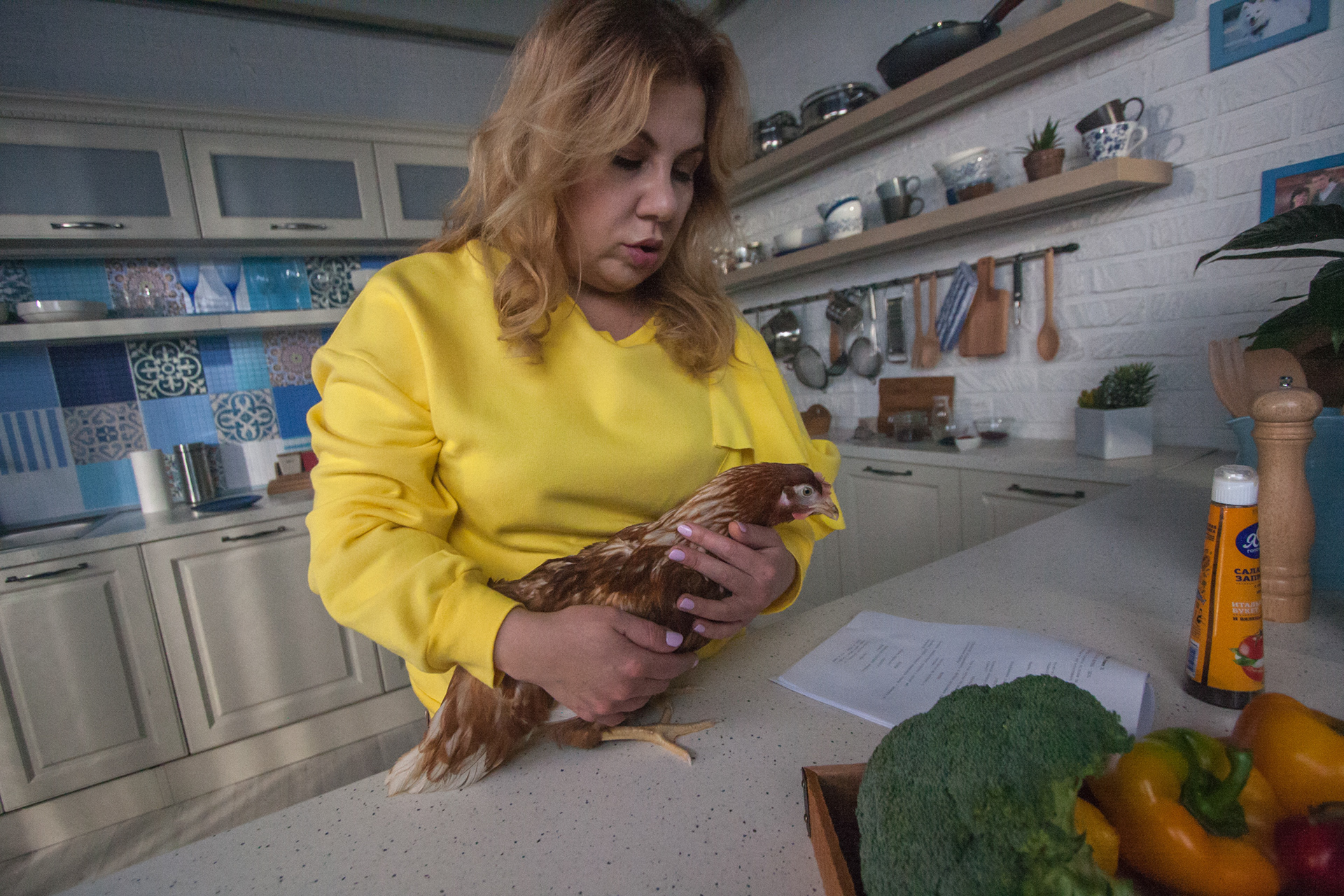 I invited food-stylist Diana Nagornaya to work on the food looks and she did a great job. The styling was hard – we needed to show dishes pretty, but not too pretty. We didn't want to get restaurant, unnatural look.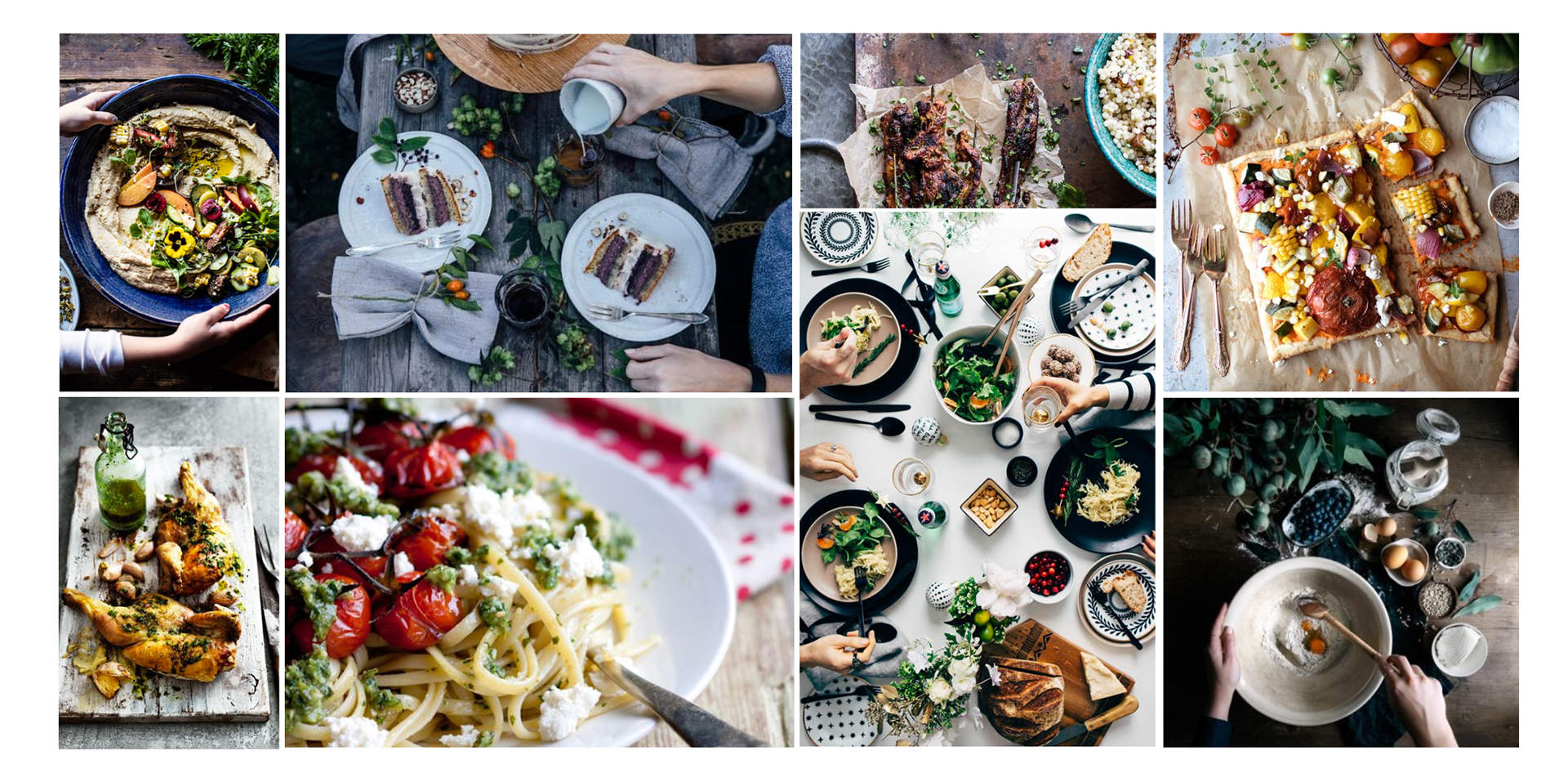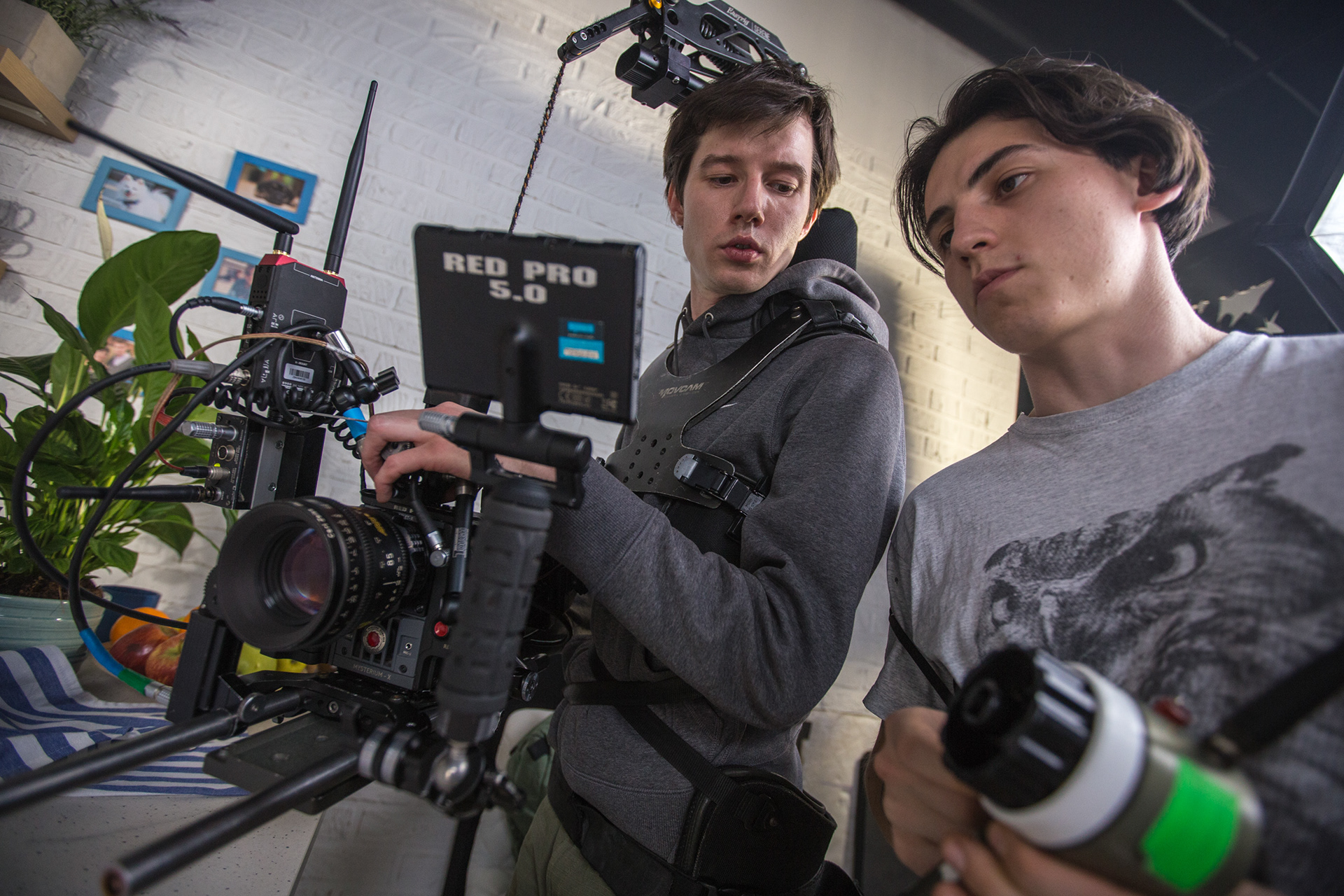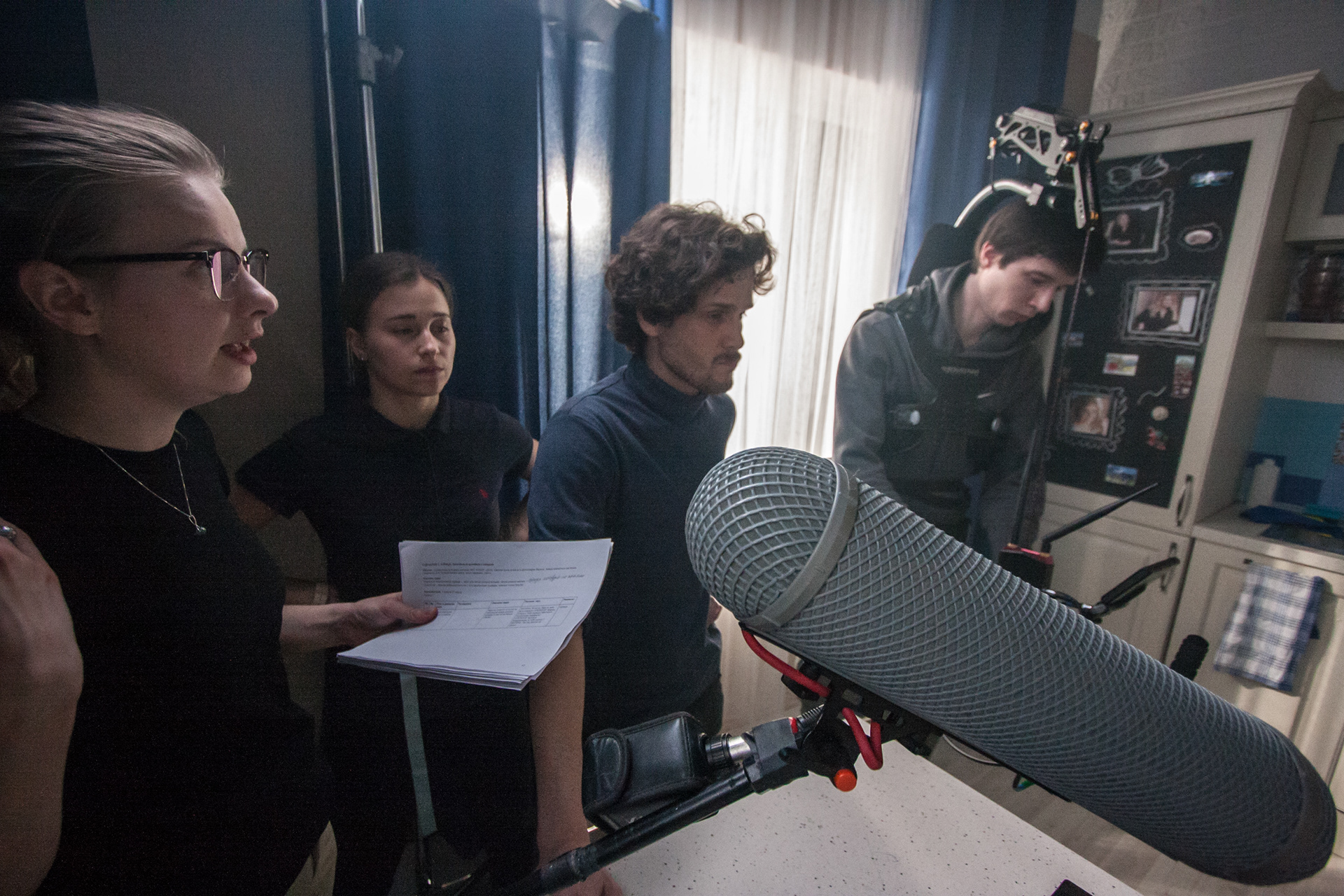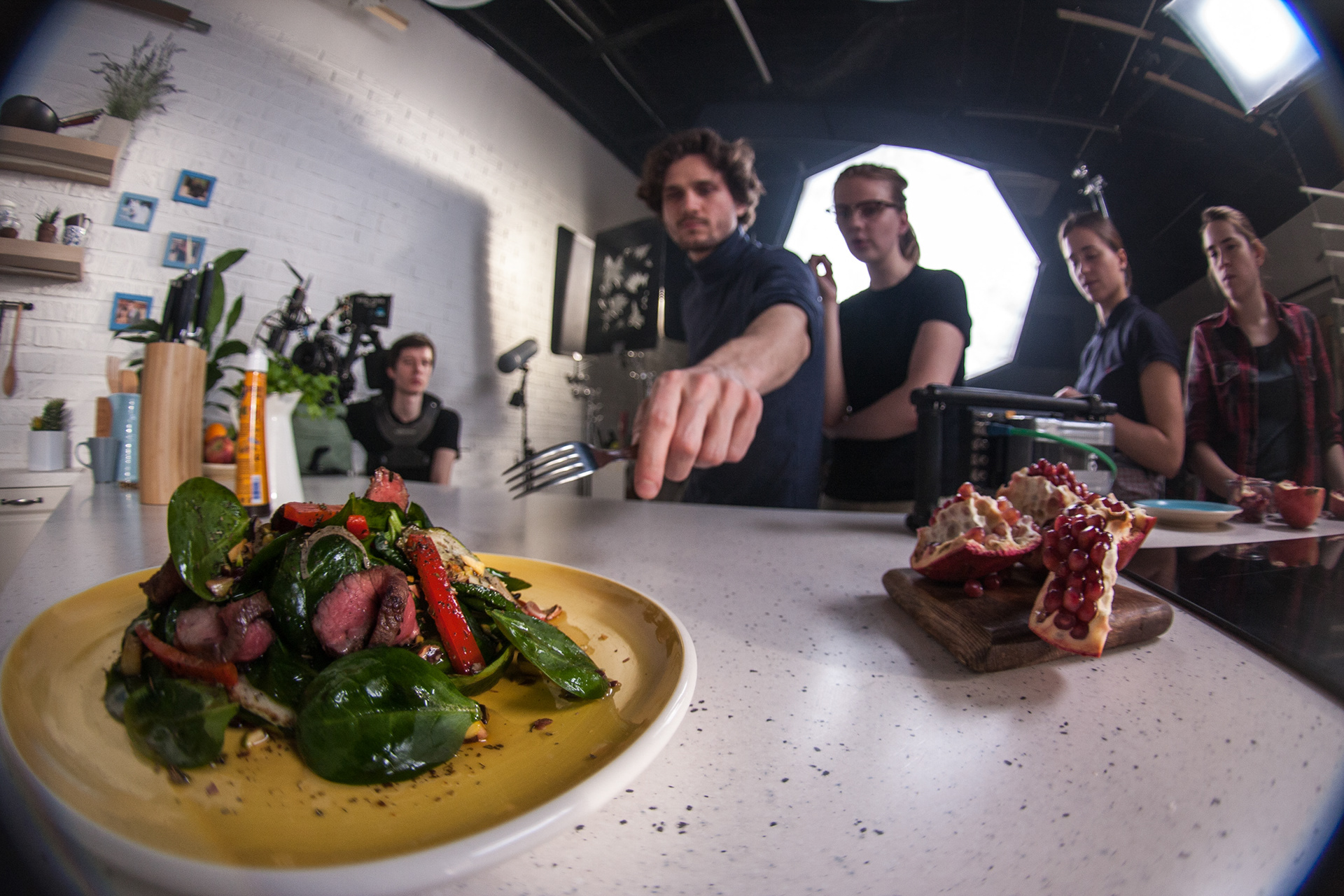 The results are yet to come, but some of the stats are available now. The videos were viewed more than 8 million times and we also got plenty of great feedback from our viewers.